Matte Extendr Powder
White natural baryte powder
superior pigment extender and filler in many application
Barite Lumps

Raw barite ore from Guizhou area, High wihteness and high BaSO4 content.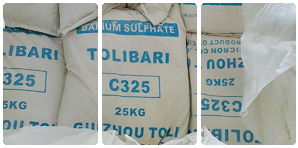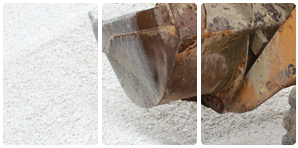 china barite, china barytes, china barite powder, china barytes powder, barium sulfate,barium sulphate,guizhou toli, china barite powder manufacturer, guizhou barite, guizhou barite powder factory, guizhou barytes barytes powder factory,Guizhou Toli supply full natural barite powder products, tolibari barium sulfate tolibari bariums sulphate, tolibari hb,barite powder, barytes powder, china barite, china barytes, china barite powder, chinese barite, chinese barytes, chinese barytes powder, barite powder, barytes powder, natural barium sulphate,if there are any question, just let us to konw.
MATERIAL SAFETY DATA SHEET
Product Name: Natural Micronized Barium Sulfate        Revision Date: 17-Jun-2013
1. PRODUCT AND COMPANY IDENTIFICATION
Trade Name: TOLIBARI®5HB, TOLIBARI®10HB, TOLIBARI®15HB, TOLIBARI®20HB
Manufacturer: GUIZHOU TOLI MICRON. CO., LTD.
Address: 1006, NO.8 BEIJING W.R. KAILI, GUIZHOU, 556000, CHINA
Phone: 0086-855-8267877 FAX: 0086-855-8267977
2. COMPOSITION/INFORMATION ON THE COMPONENTS
| | | | | |
| --- | --- | --- | --- | --- |
| INGREDIENT | CAS NO. | PERCENT | ACGIH TLV-TWA | OSHA PEL-TWA |
| Barium Sulfate | 7727-43-7 | 95%-97% | 10MG/M3 | 15 MG/M3 |
3. HAZARD IDENTIFICATION
Health Effect-Eyes: may cause mechanical irritation of the eyes.
Health Effects-Skin: may cause slight dryness, or may cause mild irritation.
Health Effects-Ingestion: considered to be relatively non-toxic.
Health Effects-Inhalation: may cause irritation of the nose and throat.
Other Health Warnings: NA
4. FIRST AID MEASURES
Inhalation: Remove to fresh air. Get medical attention for any breathing difficulty.
Ingestion: Give several glasses of water to drink to dilute. If large amounts were swallowed, get medical advice.
Skin Contact: Wash exposed area with soap and water. Get medical advice if irritation develops.
Eye Contact: Wash thoroughly with running water. Get medical advice if irritation develops.
5. FIRE FIGHTING MEASURES
Extinguishing Media: Not readily combustible. Select extinguishing agent appropriate to other materials involved.
Special Hazards of Product: Avoid the formation of dust clouds
Protective Equipment for Fire-fighting: No specific measures necessary
6. ACCIDENTAL RELEASE MEASURES
Personal Precautions: Use personal protective equipment identified in Section 8
Spill Procedures: Evacuate surrounding area, if necessary, contain spilled material. Avoid the generation of dust. Sweep, Vacuum, shovel and place into closable container for disposal.
Environmental precautions: Do not allow to enter sewer or surface and subsurface waters. Waste must be disposed of in accordance with federal, state and local laws.
7. HANDLING AND STORAGE
Handling: Preserve in sealed containers to prevent dispersion of dust in air.
Storage: Store in original containers. Storage area should be away from incompatible materials and in cool, dry, well-ventilated and protected areas
8. EXPOSURE CONTROLS/PERSONAL PROTECTION
Occupational Exposure Standards: OSHA TWA (respirable dust)-5 mg/m3; ACGIH, OSHA TWA (total dust)-10 mg/m3
Engineering Control Measures: Engineering methods to prevent or control exposure are preferred. If they are not effective, then suitable personal protective should be used.
Respiratory Protection: The specific respirator selected must be based on the airborne concentration found in the workplace and must not exceed the working limits of the respirator.
Hand Protection: Protective gloves are not required, but may be worn to prevent skin dryness or irritation.
Eye Protection: Dust tight goggles
Body Protection: Normal work wear
Emergency Eye Wash: When there is a possibility that an employees eyes may be exposed to bulk quantities or high concentrations of airborne dust of this substance, the employer should provide an eye wash fountain within the immediate work area for emergency.
9. PHYSICAL AND CHEMICAL PROPERTIES
Physical State: Powder
Odor: Odorless
Color: White
Specific Gravity: 4.40 @ 15 (59F)
PH: 5% in water is neutral to litmus.
% Volatiles by volume @ 21C (70F): 0
Boiling Point: 1600C (2912F) Decomposes.
Melting Point: 1580C (2876F)
Evaporation Rate: Not applicable.
Vapor Pressure (mm Hg): Not applicable.
Vapor Density (Air=1): Not applicable.
Solubility in water: Insoluble in Water
Other Information Hardness: 2.5-3.5 MOHS
10. STABILITY AND REACTIVITY
Stability: Stable under normal temperatures and pressures
Incompatibility: Not Available.
Decomposition/By Products: None reported at normal temperatures and pressures. Thermal decomposition products may include oxides of sulfur and barium oxides at 1580º C.
Hazardous Polymerization: Has not been reported to occur under normal temperatures and pressures. This is a natural inorganic mineral.
11. TOXILOGICAL INFORMATION
Acute Toxicity: Tumorigenic data (RTECS), Mutagenic data (RTECS)
Chronic Toxicity/Carcinogenicity: Inhaled fine dusts of barium sulfate form harmless nodular granules in the lung (baritosis). Baritosis produces no symptoms of bronchitis or emphysema.Lung functioning is not affected, although some patients complain of dyspnea upon exertion.
Genotoxicity: None
Reproductive/Developmental Toxicity: None
12. ECOLOGICAL INFORMATION
Mobility: The product is insoluble in water
Persistence/Degradability: No relevant studies identified
Bio-Accumulation: No relevant studies identified
Ecotoxicity: No relevant studies identified
13. DSPOSAL CONSIDERATIONS
Product Disposal: in accordance with all applicable local and national regulations.
Container Disposal: Dispose of containers with care.
14. TRANSPORT INFORMATION
This substance is not regulated as a hazardous material by DOT.
15. REGULATORY INFORMATION
TSCA Inventory Item: yes
Substances on the New Jersey workplace hazardous substances list present at a concentration of 1% or more (0.1% for substances identified as carcinogens)
NPCA Association-HMIS: Health Hazard-1(slight), Flammability Hazard-0 minimal, Reactivity Hazad-0 minimal, Personal protection-E glasses, gloves dust respirator.
16. OTHER INFORMATION
The information contained herein is based on date available to Guizhou Toli Imp. & Exp. Co., Ltd. and is believed to be correct. However, Guizhou Toli makes no warranty, expressed or implied, regarding the accuracy or completeness of this information or the results to obtain from the use thereof.